The Rendell Center makes it easy and fun to bring Literature-and History-Based Mock Trials to life in your classroom. Here you will find the tools and guidance you need to get started—and succeed!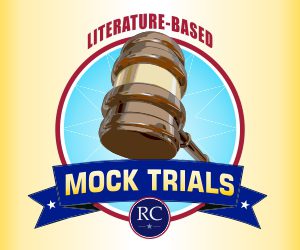 The Rendell Center Mock Trial Framework
It is designed to focus on the literature and history that the students are reading in the classroom and is easy to follow. The goal is to enrich the students' learning experience while teaching them about the American government and its judicial system.
The framework is one that marries literature, history, and civic literacy in an ongoing effort to provide students with the knowledge and disposition of engaged citizens. These are skills they will carry throughout their lives.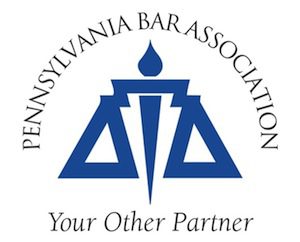 The Rendell Center for Civics and Civic Engagement is proud to partner with the Pennsylvania Bar Association on this project. The Pennsylvania Bar Association has lawyers and judges who will come into your classroom and assist with the Literature- and History-Based Mock Trials. Have your students learn about cross-examination from a defense attorney or watch your students argue their cases in front of an experienced  judge.
Introducing Literature- and History-Based Mock Trials to Your Classroom
Our instructional video and Mock Trials Handbook serve as your step by step guide to understanding the program and introducing this exciting and engaging learning experience to your students. Simply download the handbook and watch the video below to get started.
Also, here are some General Notes on Mock Trials for Teachers. These aren't required reading for introducing Mock Trials, but you'll definitely want to go through them before your first one.
Perspectives from Judge Marjorie Rendell
Our co-founder Judge Marjorie Rendell offers her expertise about important workings of the court in a video series that will help you and your classes conduct mock trials with better understanding.
The three video modules below provide real-life insights you can share with your classroom about the functions of judges, the jury, and the appellate court.
Perspectives from an Attorney
Attorney Jenimae Almquist provides video insights on the elements of a trial and how to improve your Rendell Center Literature- and History-Based Mock Trials.
The four video modules below are excellent resources to help you explain essential parts of a trial to your students and how to put these into practice in the classroom.
Direct & Cross Examination
Handbook and Handouts
Download any of the following master handouts to copy and share with your class. You can download individual sections or the entire handbook by clicking a button.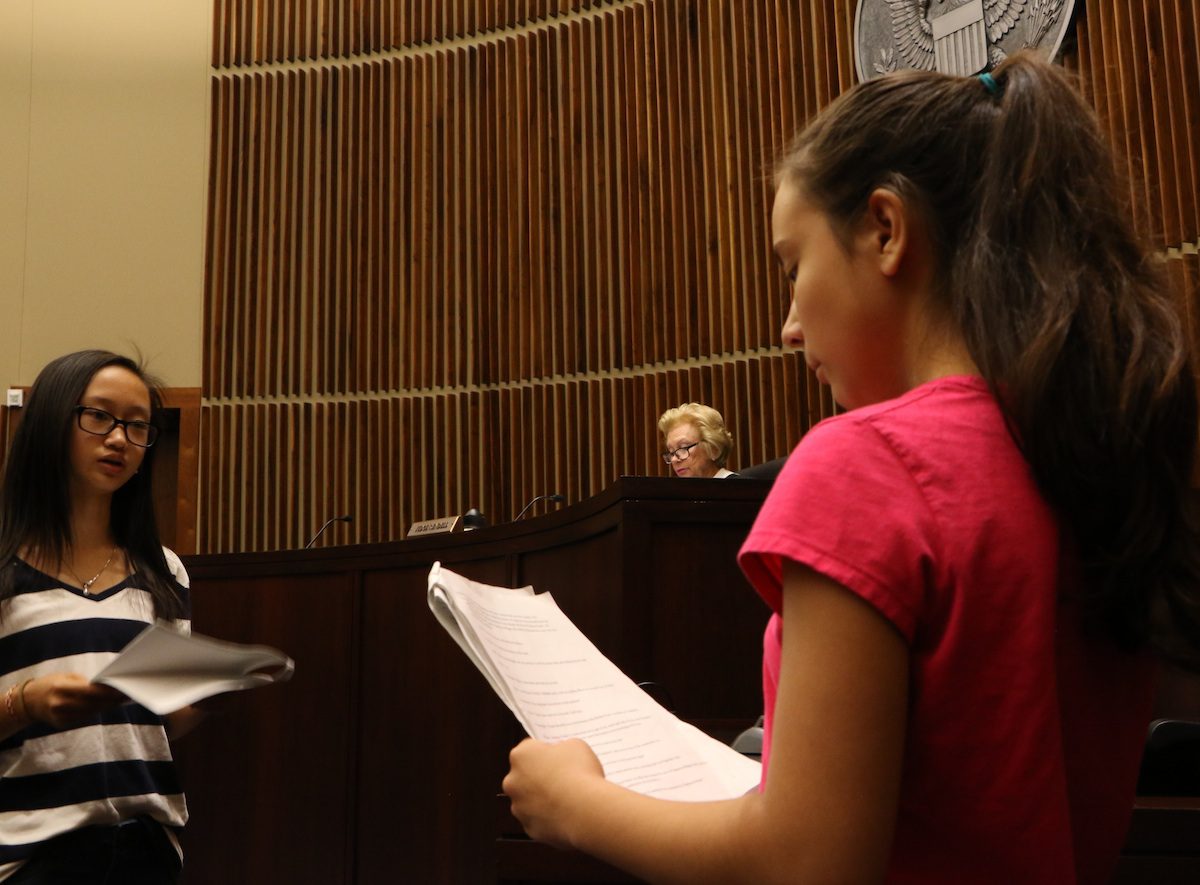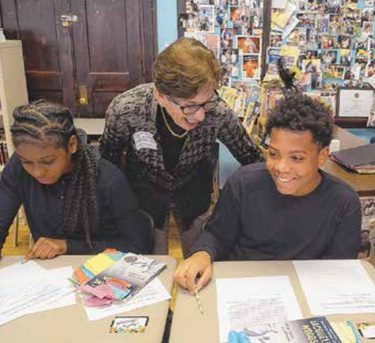 Literature-Based Scripts
Download the following literature-based scripts to bring your students into the exciting world of learning through mock trials!
History-Based Scripts
Download the following history-based scripts to bring your students into the exciting world of learning through mock trials!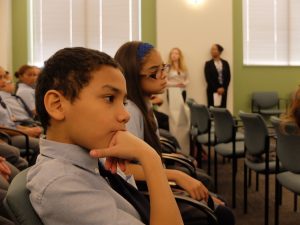 Reading a book lets you use your imagination. Playing the role [in the trial] makes it so personal for you.
The trial felt so alive as if it were in a courtroom and this was for real. The authenticity of the trail, I believe, helped my classmates and me to treat it as if it was an actual case… Every part of the mock trial taught me something new.
I enjoyed doing the Mock Trial because it really had our brains working, and it was fun for all of us. Also, I enjoyed the Mock Trial because it was an experience for my class to think outside of the box.
We learn to think…because as a lawyer you absolutely have to be on your toes. Not every case is simple and if you don't have the ability to think [critically], you could end up letting a lot of criminals roam free..
[My teacher]  inspired me to learn more about law, court, and everything related to that subject. I would love to be a lawyer or a judge, and I will keep working towards that goal.
It taught our students how to think critically about a situation and realize that there is a gray area… The students were able to write the dialogue for the trial and were also able to do a very close reading of the text to learn more about the characters' actions and motivations.
Knowing that they were going to do the Mock Trial gave my students the incentive to really read and comprehend the novel.
Our mock trial fit perfectly with our fifth grade Social Studies and Literature programs. We study civics, government, and where we, as good citizens, fit into the overall picture of our nation.
The Program requires students to read critically and find evidence upon which to build their cases. This is a necessary literary skill: supporting a thesis with excerpts from a text. It also enhanced their writing skills by encouraging them to be succinct and direct in their arguments.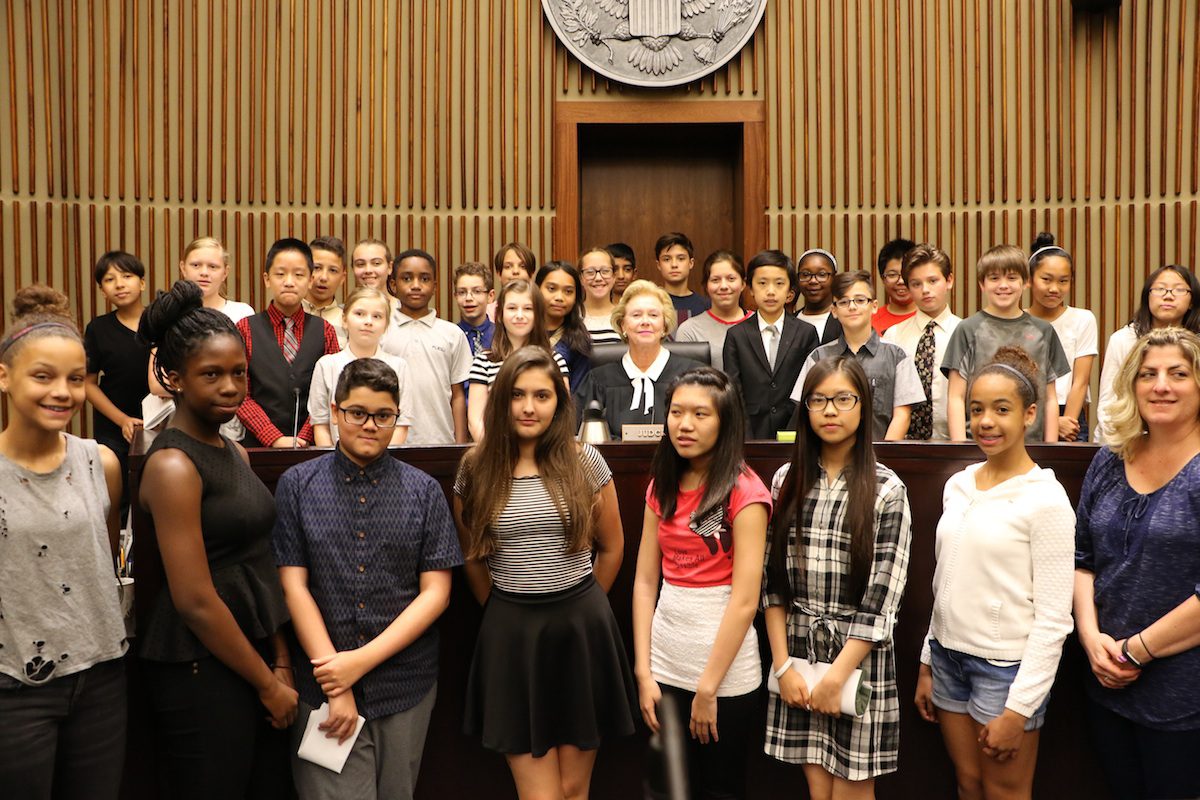 Through participation in literature-based mock trials, students:
Gain an understanding of courtroom procedures and our legal system (roles of judges, lawyers and juries), thereby providing exposure to a wide variety of law-relate careers.
Gain an understanding of the Constitutional principles of Rule of Law, Presumption of Innocence, Burden of Proof, Due Process, Rights and Responsibilities and the concepts of justice and authority.
Develop higher level thinking skills (i.e. critical analysis of problems, strategic thinking, questioning skills).
Develop confidence, teamwork and communication skills.
Increase proficiency in basic skills such as reading, writing, speaking, analyzing, listening, and reasoning—all in an interactive and engaging environment.
Develop skills in preparing, organizing, and presenting material.