The First Amendment in 21st Century has been made possible, in part, by a major grant from the National Endowment for the Humanities: Democracy demands wisdom.
Note: Any views, findings, conclusions, or recommendations expressed in this Institute, do not necessarily represent those of the National Endowment for the Humanities.
NEH Summer Institute 2023 
The First Amendment in 21st Century America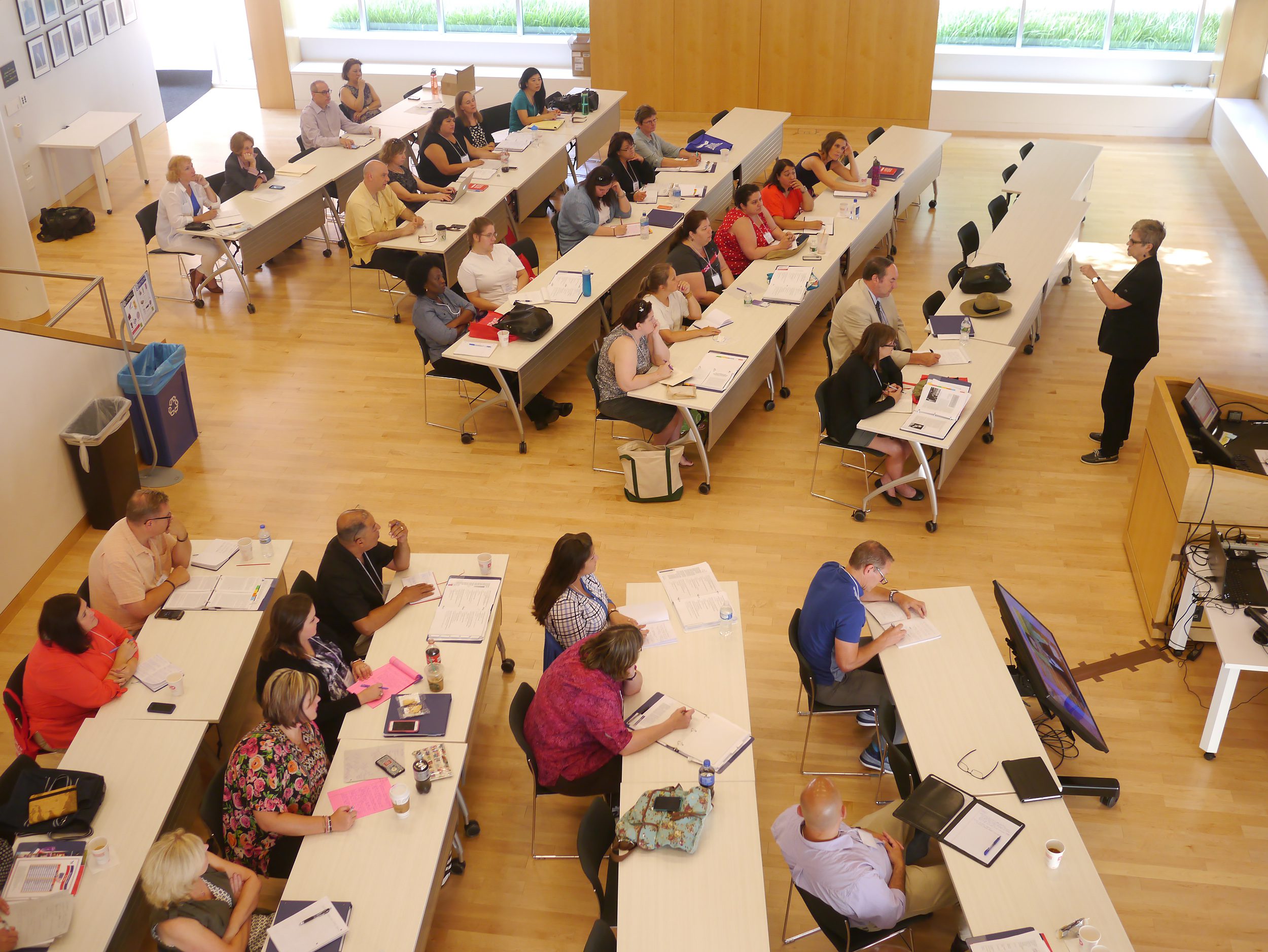 Essential Information
Date: July 23-29, 2023
Location: Philadelphia – The National Constitution Center
Application Deadline: March 3, 2023
Notification Deadline: April 3, 2023
Deadline to Accept/Decline: April 14, 2023
Eligibility: K-12 teachers
Stipend: Participants will receive a $1,300 stipend to help defray the costs of housing, meals, and transportation.
Spend 7 Dynamic Days in the Birthplace of our Nation Studying the First Amendment.
During this one-week intensive Institute for K-12 teachers, participants from across the United States will gather in Philadelphia to:
Experience dynamic content sessions with renowned constitutional and legal scholars
Gain critical skills and tools to apply teachings immediately in the classroom
Receive valuable reference materials and tools, including a list of books, casebook and suggested lesson plans and activities to enhance your classroom
Dialogue with Federal Judges on First Amendment cases and participate in a moot Supreme Court
Experience the sights and sounds of Philadelphia during a planned after-hours excursions, including a night tour of Independence Hall, Philly Cheesesteaks and more!!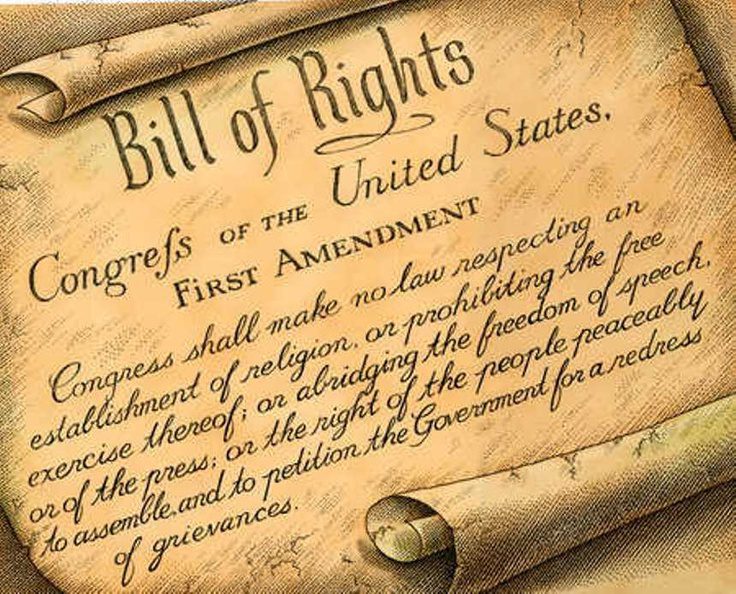 At the end of the seminar, participants should be able to:
articulate a deep knowledge and understanding of America's founding, including the events that led to the founding and important founding documents (e.g., Declaration of Independence, Articles of Confederation, the Constitution and the Bill of Rights, and Federalist and Anti-Federalist papers).
identify the free speech issues of the Evolution of the Clear and Present Danger political speech and various "times, places and manners" tests, the protection of symbolic speech, the restriction of hate speech and dangerous speech, and the issues raised by free speech on high school and college campuses.
identify Freedom of Religion issues particularly the Free Exercise of Religion tests that have created a confusing simultaneous two-level of scrutiny test with so many exceptions that predicting the Court's work here is now almost impossible.
understand the Free Press area and explore the different cases involving Prior Restraint censorship efforts and governmental subsequent punishment laws.
be able to develop concrete ways to incorporate the substantive knowledge and analytical skills learned in seminar into the classroom or other educational setting in order to promote active civic education.
Teachers Talk About Our Summer Institute
See what your colleagues in education have to say about what they've gained by attending our Summer Institutes.
Welcome & Orientation
Dr. Bruce Allen Murphy
Program Director
Rendell Center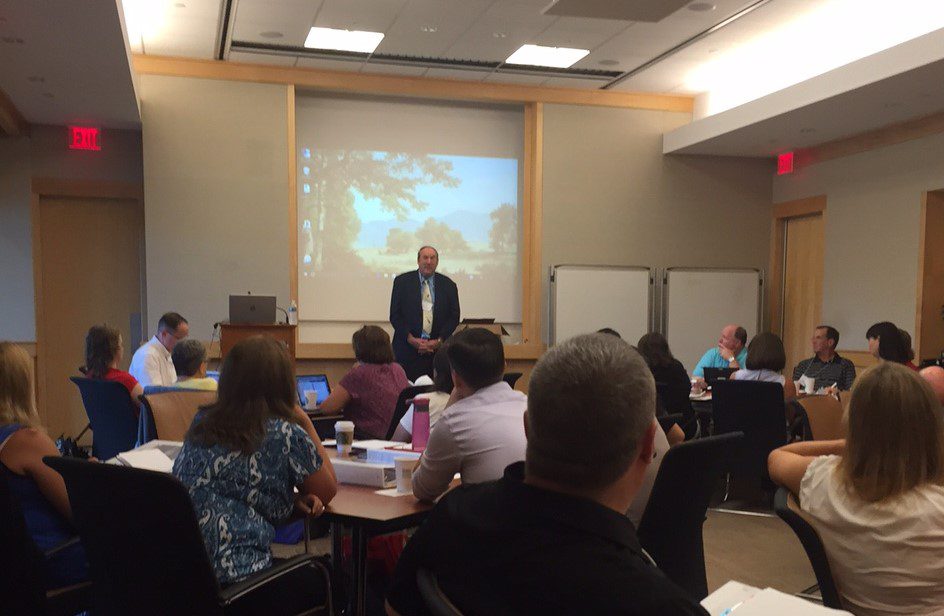 DAY 2 – Monday – National Constitution Center
Tour National Constitution Center
Analyzing the Origins and Re-Creation of the First Amendment
Bruce Allen Murphy
Lafayette College
Understanding the Roberts Court and the First Amendment
Erwin Chemerinsky (invited)
Dean, UC Berkeley School of Law
Interactive Constitution
Kerry Sautner
Chief Education Officer, National Constitution Center
Free Evening / Optional Events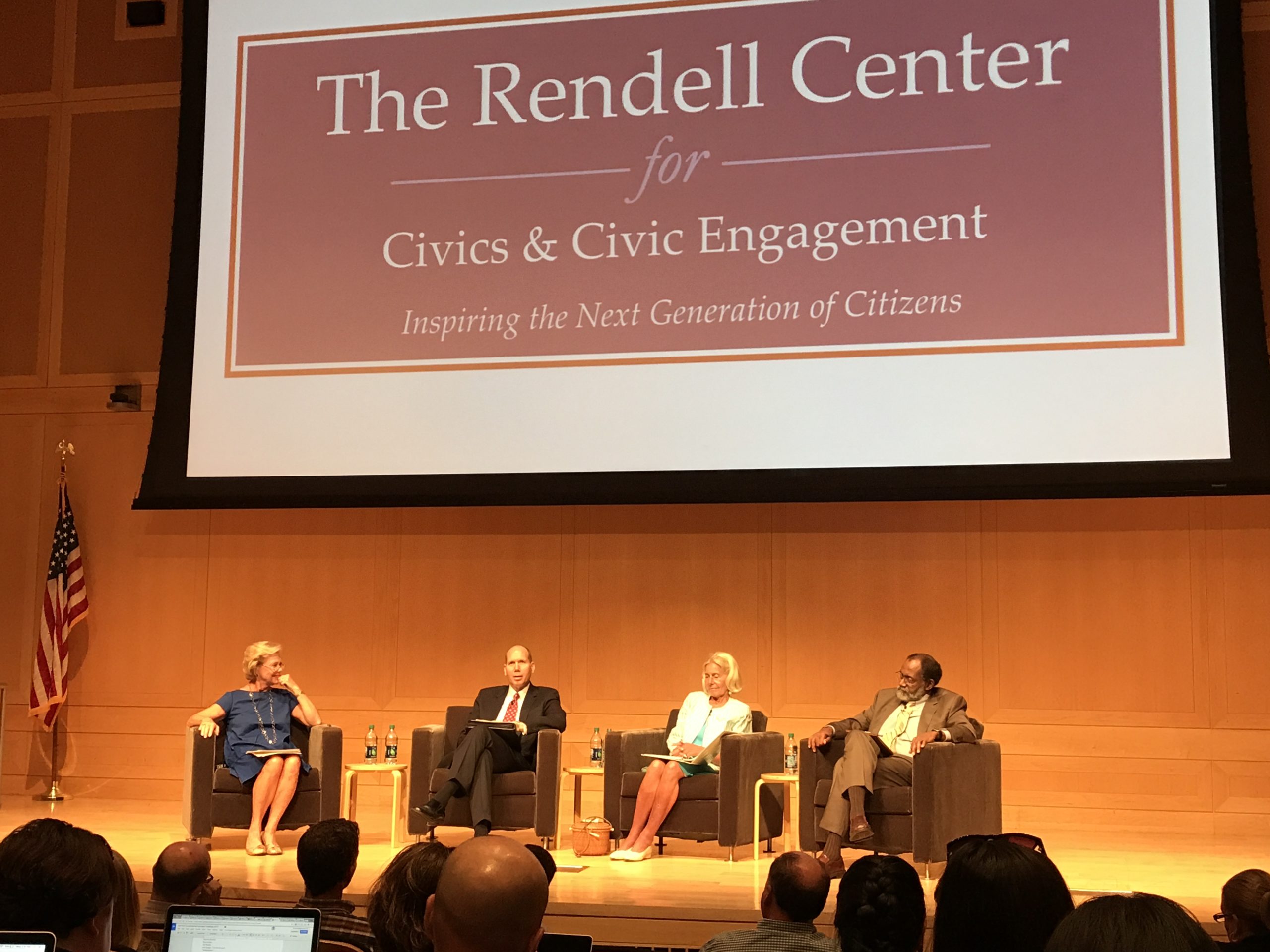 DAY 3 – Tuesday – National Constitution Center
Morning Briefing
Ryan Bravata
Analyzing the First Amendment Using the Levels of Scrutiny Decision-Making Analysis
Helena Silverstein (invited)
Professor and Department Head, Government and Law Department, Lafayette College
Preserving Political Speech During Times of Crisis
Bruce Allen Murphy
Speaking Freely on Education Campuses
Keith E. Whittington (invited)
William Nelson Cromwell Professor of Politics, Princeton University
Tour of Historic Philadelphia
Free Evening / Optional Events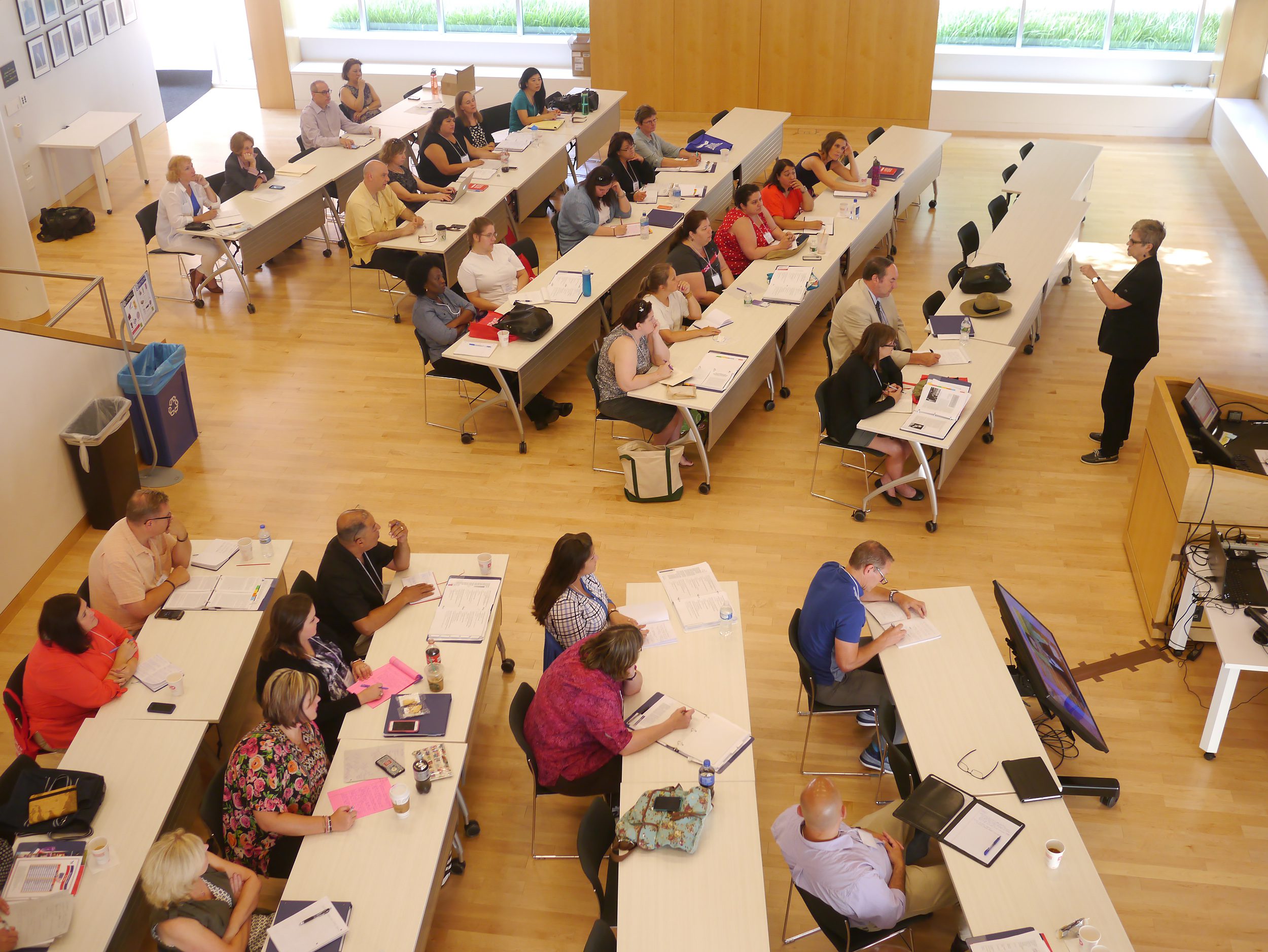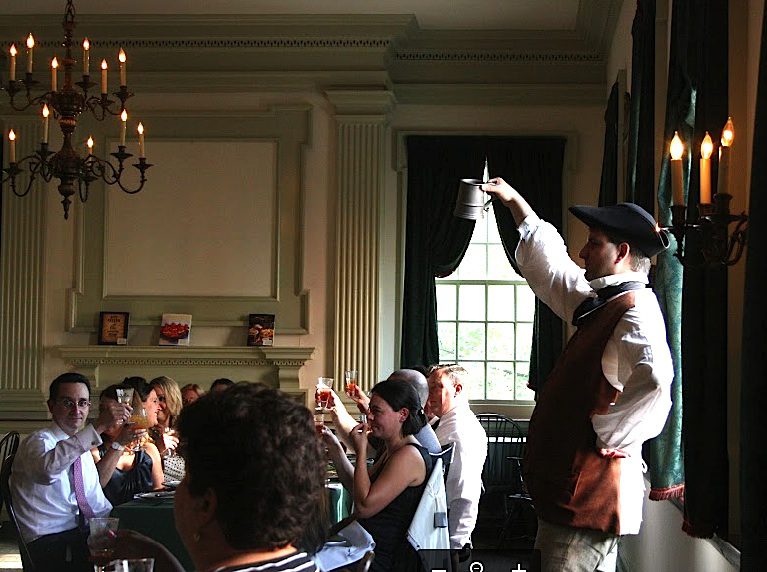 DAY 4 – Wednesday – National Constitution Center
Application in the the Classroom
Ryan Bravata
Freedom of the Press from the Founders to the 21st Century
Bruce Allen Murphy
Freedom of Religion from Chief Justice Waite to Justice Kavanaugh
Dr. F. Graham Lee, St. Joseph's University
Free Evening / Optional Events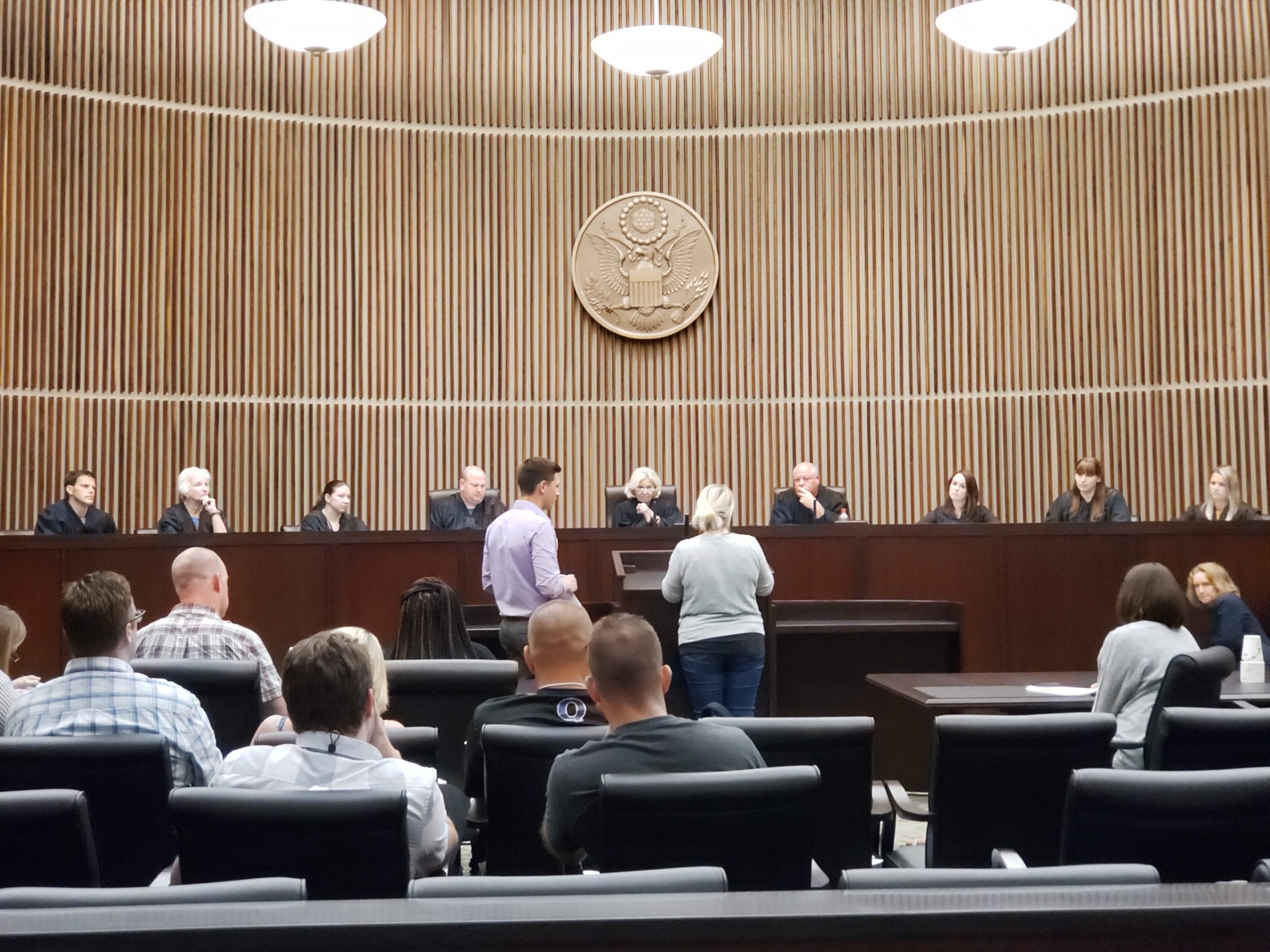 DAY 5 – Thursday – National Constitution Center
Super Precedents and the First Amendment
Michael Gerhardt (invited)
Burton Craig Distinguished Professor of Jurisprudence, University of North Carolina, Chapel Hill
The Personalities and Rivalries that Defined the First Amendment
Jeffrey Rosen (Invited)
President, National Constitution Center
Mock Supreme Court – Federal Courthouse
David Trevaskis, Esq
Pro Bono Coordinator. Pennsylvania Bar Association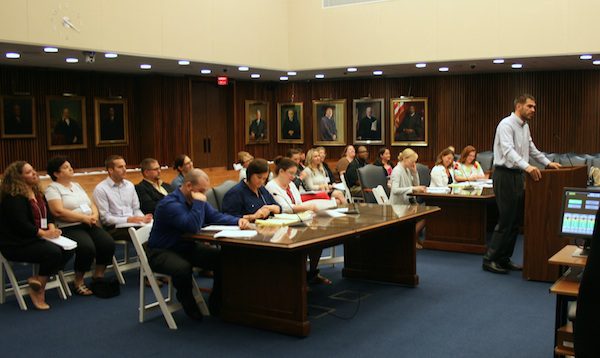 DAY 6 – Friday – National Constitution Center
Freedom of Speech/Assembly: Black Lives Matter Protests
Nadia Brown (Invited)
Director of Women and Gender Studies Program, Georgetown University
Application in the Classroom
Ryan Bravata
Analyzing the Roberts Court using Life Cycle Theory
Bruce Allen Murphy
Tour Museum of the American Revolution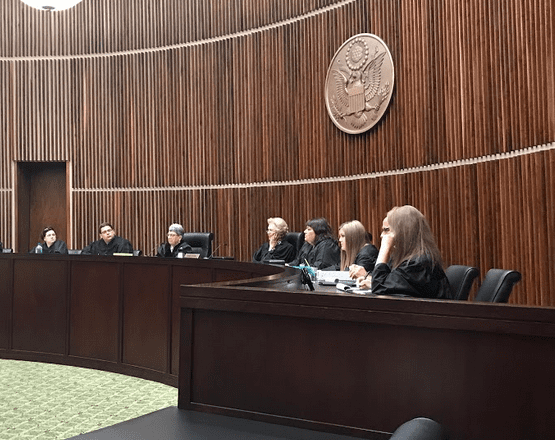 Take It Back to the Classroom Wrap-Up Session – Sharing of Lesson Plans
Ryan Bravata
First Amendment Wrap-up Session: Using the IRL/PRAC system to Teach the First Amendment
Bruce Allen Murphy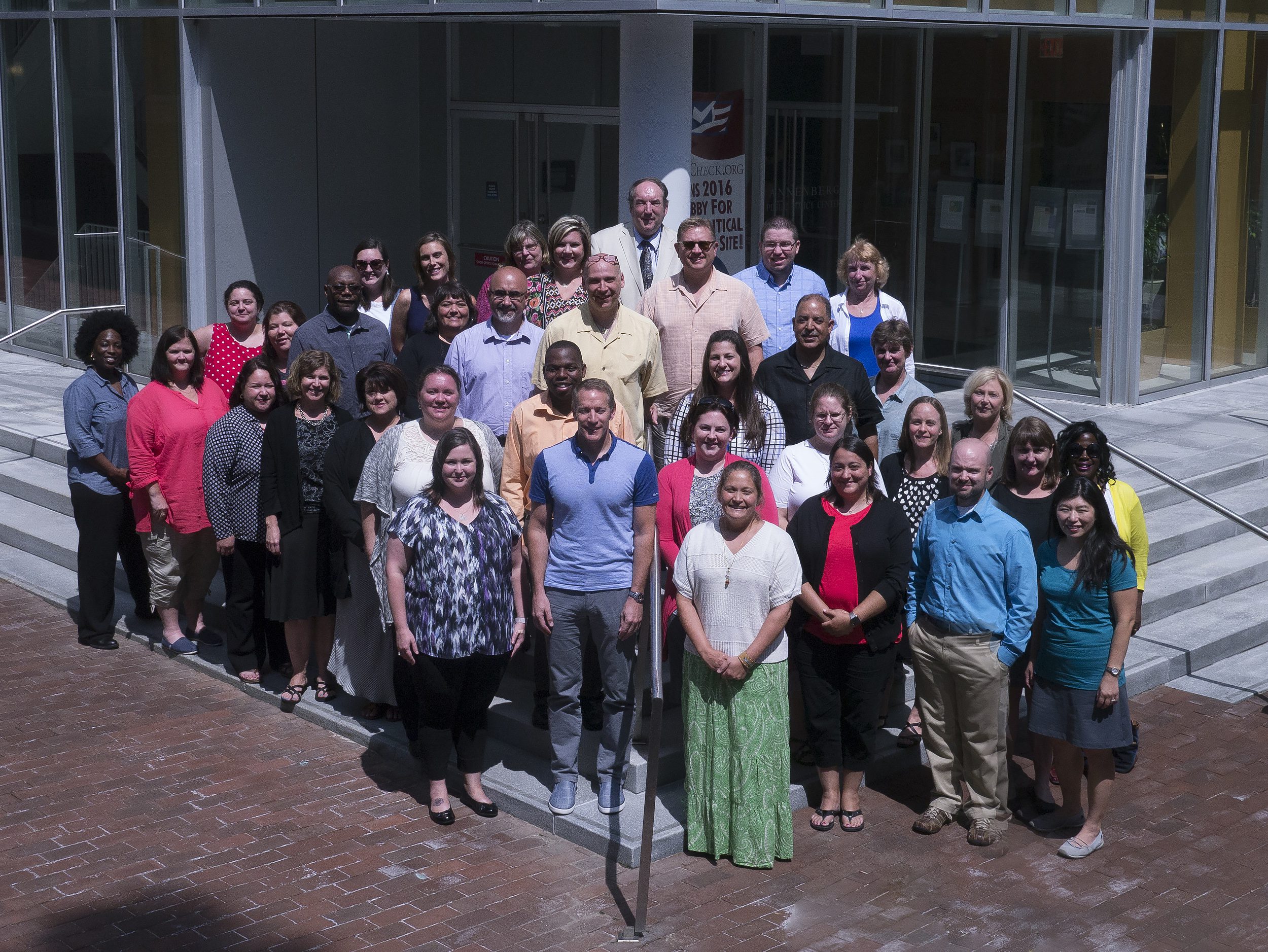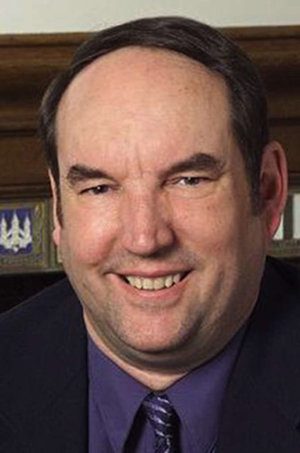 Bruce Allen Murphy
Co-Program Director
Bruce Allen Murphy is a judicial biographer and scholar of American constitutional law and politics. He is the Fred Morgan Kirby Professor of Civil Rights at Lafayette College in Easton, Pennsylvania, a position he has held since 1998. Prior to that appointment, he was a professor of Political Science and a professor of American History and Politics at Pennsylvania State University. In 1978, Murphy received his Ph.D. in Government and Foreign Affairs from the University of Virginia, where he studied with Professors Henry J. Abraham and Robert J. Harris. Murphy is the author of four judicial biographies, the co-author of a textbook, and the editor of a reader. Professor Murphy's books include The Brandeis/Frankfurter Connection: The Secret Political Activities of Two Supreme Court Justices (Oxford University Press, 1982), Fortas: The Rise and Ruin of a Supreme Court Justice (William Morrow & Co., 1988), Wild Bill: The Legend and Life of William O. Douglas (Random House, 2003), and his latest book, Scalia: A Court of One (Simon & Schuster, 2014). In addition to his judicial biographies, Murphy is the co-author (with Larry Berman) of an American government textbook, Approaching Democracy (Pearson Education). Throughout his academic career, Professor Murphy has taught political science, history, and constitutional law courses, including: American Constitutional Law, Liberty in the United States, The First Amendment, Introduction to U.S. Politics, The American Presidency, and seminars on judicial biography.  Professor Murphy has extensive experience running teacher institutes having served as the Institute Director for The Rendell Center's Summer Teacher Institutes in 2016 and 2017, as well as participating in the Freedoms Foundations Teacher Institutes for the past 30 years.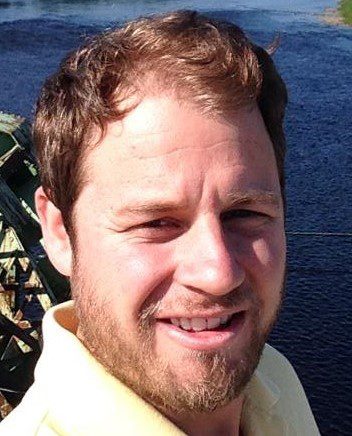 Ryan Bravata
Pedagogy Director
Ryan Bravata currently teaches AP US Government and Politics, AP Comparative Government and Politics, and AP World History and served as the Social Studies Department Head at Dutchtown High in Louisiana. He is a member of the Instructional Leadership Team and Superintendent's Teacher Advisory Panel while also sponsoring Griffins Fighting Gender Inequality and Rho Kappa National Social Studies Honors Society. He was awarded District Teacher of the Year in 2019. Over the course of his career, Mr. Bravata has participated in many summer institutes including Gilder Lehrman's Slave Narratives in American Literature at Yale University, NEH Summer Institute: Borders and Borderlands, and the Constitutional Scholars Institute through the Rendell Center.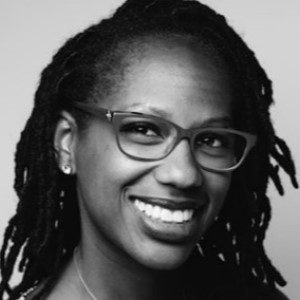 Nadia E. Brown, Ph.D.
Faculty
Nadia E. Brown (Ph.D., Rutgers University) is a Professor of Government, chair of the Women's and Gender Studies Program and affiliate in the African American Studies program at Georgetown University. She specializes in Black women's politics and holds a graduate certificate in Women's and Gender Studies. Dr. Brown's research interests lie broadly in identity politics, legislative studies, and Black women's studies. While trained as a political scientist, her scholarship on intersectionality seeks to push beyond disciplinary constraints to think more holistically about the politics of identity.  She is the author or editor of several award winning books – including Sisters in the Statehouse: Black Women and Legislative Decision Making (Oxford University Press);  Sister Style: The Politics of Appearance for Black Women Political Elites (with Danielle Lemi);  Distinct Identities: Minority Women in U.S. Politics (with Sarah Allen Gershon, Routledge Press); The Politics of Protest: Readings on the Black Lives Matter Movement (with Ray Block, Jr. and Christopher Stout, Routledge Press); Approaching Democracy: American Government in Times of Challenge (with Larry Berman, Bruce Allen Murphy and Sarah Allen Gershon, Routledge Press). Professor Brown is the lead editor of Politics, Groups and Identities. Professor Brown is part of the #MeTooPoliSci Collective where she spearheads efforts to stop sexual harassment in the discipline. Lastly, Professor Brown is an editor with The Monkey Cage, a political science blog in the Washington Post.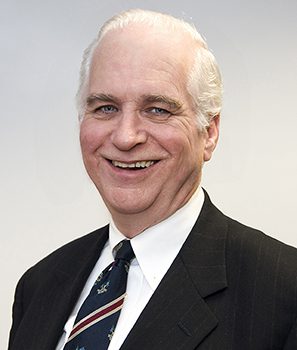 Graham Lee is Professor Emeritus of Political Science at Saint Joseph's University. A native of Boston, he was educated at the Boston Latin School, received a bachelor's degree from Boston College and earned a Ph.D. from the University of Pennsylvania. During his 45-year career at Saint Joseph's University, Professor Lee has served as President of the Faculty Senate, Dean of the University College, and Director of Graduate Programs. His academic expertise centers on the U.S. Supreme Court, with particular interest in church/state issues. Professor Lee has authored three books on that topic, as well as books on the Burger Court, equal protection, and Chief Justice William Howard Taft.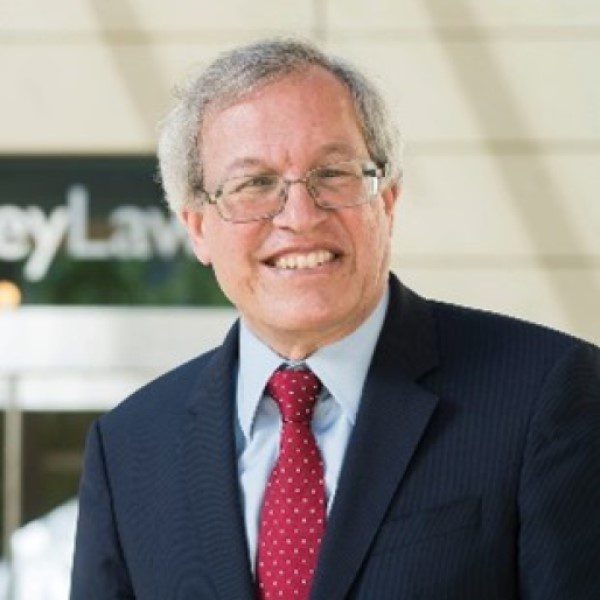 Erwin Chemerinsky became the 13th Dean of Berkeley Law on July 1, 2017, when he joined the faculty as the Jesse H. Choper Distinguished Professor of Law. Prior to assuming this position, from 2008-2017, he was the founding Dean and Distinguished Professor of Law, and Raymond Pryke Professor of First Amendment Law, at University of California, Irvine School of Law.  Before that he was the Alston and Bird Professor of Law and Political Science at Duke University from 2004-2008, and from 1983-2004 was a professor at the University of Southern California Law School, including as the Sydney M. Irmas Professor of Public Interest Law, Legal Ethics, and Political Science. From 1980-1983, he was an assistant professor at DePaul College of Law. He is the author of fourteen books, including leading casebooks and treatises about constitutional law, criminal procedure, and federal jurisdiction.  His most recent books are Presumed Guilty:  How the Supreme Court Empowered the Police and Subverted Civil Rights (Norton 2021), and The Religion Clauses:  The Case for Separating Church and State (with Howard Gillman) (Oxford University Press 2020).In 2016, he was named a fellow of the American Academy of Arts and Sciences.  In 2017, National Jurist magazine again named Dean Chemerinsky as the most influential person in legal education in the United States.  In January 2021, he was named President-elect of the Association of American Law Schools. He received his Bachelor's degree from Northwestern University and his Juris Doctor from Harvard Law.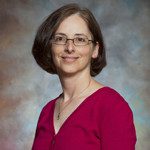 Helena Silverstein
Faculty
Helena Silverstein is Professor and Department Head in the Government and Law Department at Lafayette College.  She received her Ph.D. and M.A. in political science from the University of Washington, and B.A. in political science and economics from the University of Pennsylvania.  Her primary research and teaching specialties are in socio-legal studies, with specific interests in law and social change; legal mobilization, impact, and implementation; constitutional law and rights; abortion politics; and church/state issues.  She is author of two books: Girls on the Stand: How Courts Fail Pregnant Minors (New York University Press, 2007) and Unleashing Rights:  Law, Meaning, and the Animal Rights Movement (University of Michigan Press, 1996).  In addition to serving as Department Head, Professor Silverstein has held other administrative positions, including serving as Program Director for the Law and Social Sciences Program at the National Science Foundation.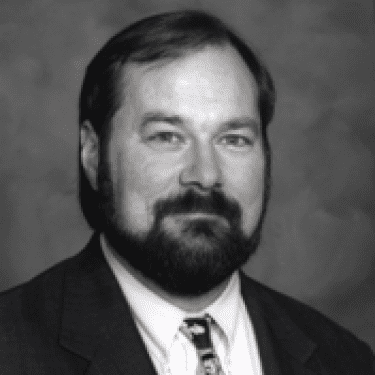 David Keller Trevaskis, Esq.
Faculty
David Keller Trevaskis, Esquire, is an attorney and former third grade teacher, with a Master's Degree in Education.   Trevaskis has long been a champion of non-violence, having been th designer of and original trainer for Project PEACE (Peaceful Endings through Authorities, Children and Educators), a peer mediation, anti-bullying and youth court program jointly sponsored by the PBA and the Pennsylvania Office of the Attorney General. A co-author of the 2017 updated text, School Law: Legal Framework, Guiding Principles, and Litigated Areas, David is an expert on school law and school crisis. He teaches in the classroom and online at Community College of Philadelphia, Gratz College, Arcadia University and the University of New England.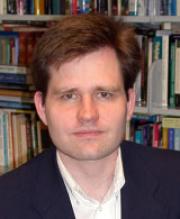 Keith Whittington
Faculty
Keith Whittington (invited) is William Nelson Cromwell Professor of Politics at Princeton University, and the current director of graduate studies in the Department of Politics. He has published widely on American constitutional theory and development, federalism, judicial politics, and the presidency. Whittington is the author of Constitutional Construction: Divided Powers and Constitutional Meaning, and Constitutional Interpretation: Textual Meaning, Original Intent, and Judicial Review, and Political Foundations of Judicial Supremacy: The Presidency, the Supreme Court, and Constitutional Leadership in U.S. History (which won the C. Herman Pritchett Award for best book in law and courts and the J. David Greenstone Award for best book in politics and history). Whittington is editor (with Gerald Leonard) of the New Essays on American Constitutional History and editor (with Maeva Marcus, Melvin Urofsky, and Mark Tushnet) of the Cambridge Studies on the American Constitution.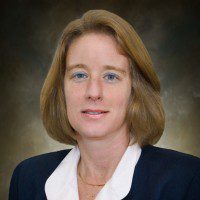 Beth Specker
Program Administrator
Beth Specker is the founding Executive Director of The Rendell Center for Civics and Civic Engagement, where she has worked closely with Judge Marjorie Rendell and former Governor Edward Rendell to establish the organization. In this role, she also serves as chief administrator for The Rendell Center's Summer Teacher Institutes, overseeing all aspects of the events from program development, to marketing and logistics, as well as financial planning. Ms. Specker was Chief of Staff to First Lady of Pennsylvania, Judge Marjorie Rendell. In that role, she was responsible for oversight of Judge Rendell's initiative to restore the civic mission of schools, which required her to work with K-12 schools throughout the Commonwealth as well as national organizations such as iCivics, the American Bar Association and the Civic Mission of Schools.  Ms. Specker began her career in civics education at the Freedoms Foundation, a national, non-profit organization providing a wide range of educational and awards programs for students, teachers and citizens. During her 19 years at there, Ms. Specker oversaw all aspects of running 48 educational conferences each year, including graduate programs for teachers and programs for international students. Ms. Specker holds a bachelor's degree from Villanova University and a master's degree in Non-Profit Management from Eastern University.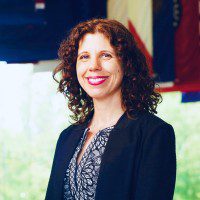 Kerry Sautner, Ed.D.
National Constitution Center Staff
Kerry Sautner, Ed.D., serves as Vice President of Visitor Experience and Education at the National Constitution Center.  In her capacity as VP of Visitor Experience, Dr. Sautner oversees all aspects of the public's on-site experience of the Center, including the box office, visitor services, and volunteer staff, as well as serving as the lead in the Center's strategic partnerships in Philadelphia's Historic District.  Building on her classroom and program development experience, Dr. Sautner also leads the Center's education and outreach efforts. This includes the development of interactive programs for students, teachers and the public; theatrical productions; webcasts; and standards-based classroom materials available onsite and online.    Dr. Sautner obtained her Doctorate in Education Leadership and Management from Drexel University. She also holds a master's degree in education from Drexel University and a bachelor's degree in biology and marine science from Rutgers University.
Accomodations
We have reserved a block of rooms at a special, discounted rate at the Wyndham Historic-Philadelphia Hotel, 400 Arch Street, Philadelphia. This block is reserved for The Rendell Center Summer Institute and is based on check-in on July 23rd  and departure on July 29th. The hotel, located in the heart of the historic district of Philadelphia, is a short walk to the National Constitution Center where our daily sessions will be held and from where all optional evening activities will commence.
Museum of the American Revolution
Participants will have an opportunity to visit the Museum of the American Revolution. Philadelphia's newest museum it explores the dramatic, surprising story of the American Revolution through its unmatched collection of Revolutionary-era weapons, personal items, documents, and works of art. Immersive galleries, powerful theater experiences, and interactive digital elements bring to life the diverse array of people that created a new nation against incredible odds.
Interactive Constitution
Additionally, attendees will have time to participate in an intensive workshop on the Interactive Constitution, an engaging web-based tool that helps to make the Constitution more approachable and meaningful. During this workshop, participants will learn how to use the Interactive Constitution and bring it into their classrooms.
Participants will be provided with suggested lesson activities, including long-term research and writing projects, with a range of lesson options based on grade level, student ability and prior knowledge of the subject matter.
National Constitution Center
All sessions will be held at the National Constitution Center. The National Constitution Center is the first and only institution in America established by Congress to "disseminate information about the United States Constitution on a nonpartisan basis in order to increase the awareness and understanding of the Constitution among the American people." The Constitution Center brings the United States Constitution to life by hosting interactive exhibits and constitutional conversations and inspires active citizenship by celebrating the American constitutional tradition.
National Constitution Center staff will be integral to the running of the conference. Participants will be able to take advantage of the resources of the museum. They will be able to explore the many powerful exhibits, have lively discussions with museum educators, and/or discover ways to incorporate the web-based, Interactive Constitution into their classrooms.
Judicial Programs
The Institute also will provide several experiential learning opportunities for the teachers, including a mock Supreme Court simulation led by David Trevaskis, a recipient of the American Bar Association Isadore Starr Award for Excellence in Law-Related Education.
There also will be opportunities to engage in dialogue with members of the judiciary during the sessions Judges on Judicial Independence and You Be The Judge.
Independence After Hours
Independence After Hours takes you on a realistic journey back to 1776. After a closing dinner, courtesy of The Rendell Center and a visit by Thomas Jefferson, the group sneaks into Independence Hall where they eavesdrop on Jefferson, John Adams, and Benjamin Franklin discussing the Declaration of Independence.
Application
The application deadline has passed. Thank you for your interest. Applicants will be notified about acceptances by April 3, 2023.
If you have questions, please reach out to us.
Contact information is below, or click the Email Us button.