Since 2015, the Annenberg Public Policy Center has been a strong supporter and partner in civics education.
The Rendell Center for Civics and Civic Engagement is grateful for its support.
We are particularly proud to partner with the Annenberg Public Policy Center (APPC) to offer the Institute for Judicial Independence. This continuing education program, designed for K-12 teachers, students, and legal professionals, offers in-person and virtual experiences that will deepen participants' understanding of the U.S. Constitution, the American judicial system, and the importance of Judicial Independence for American democracy to survive and thrive.
Whether attending a symposium, participating in a seminar/webinar, listening to a podcast, or engaging in other educational formats, participants in our Institute for Judicial Independence will have the chance to learn from respected experts in their field, including judges, attorneys, constitutional scholars, and law professors.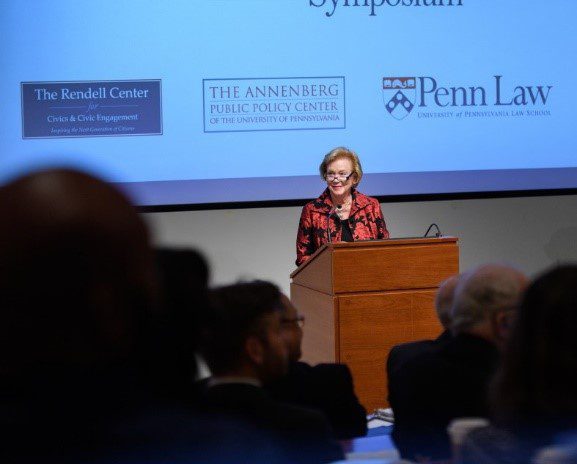 Judge Rendell addresses 2019 Judicial Independence Symposium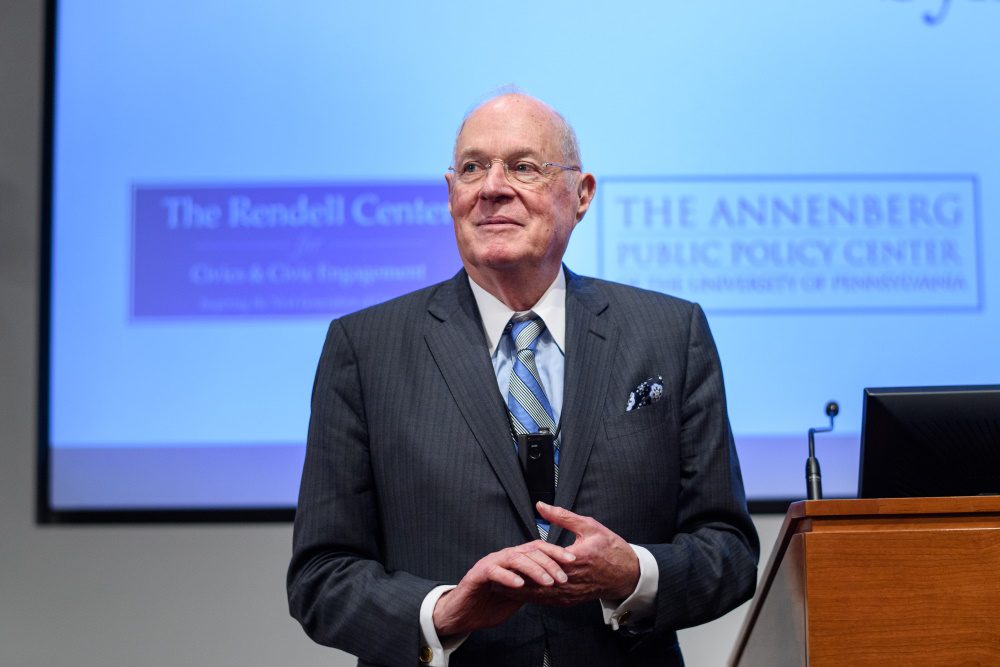 Justice Kennedy (retired) addresses the 2019 Judicial Independence Symposium
The need for an Institute for Judicial Independence is real.
According to an Annenberg Public Policy Center survey released in October 2022, "Trust that the U.S. Supreme Court is operating in the best interests of the American people has plummeted amid growing perceptions that the justices are partisans just like any other politicians." The survey also found that 53% of U.S. adults disapprove of how the court handles its job and that only 46% have a great deal/fair amount of trust in the Supreme Court to operate in the best interests of the American people. While differences in trust in the court by party affiliation have been evident for years, the 2022 survey demonstrated a wide chasm separating Republicans from Democrats and independents regarding some attitudes toward the court.
About the Annenberg Public Policy Center
A premier communication policy center, The Annenberg Public Policy Center of the University of Pennsylvania was founded in 1993 and created FactCheck.org in 2003. By conducting and disseminating research, staging conferences, and hosting policy discussions, its scholars have addressed the role of communication in politics, science, adolescent behavior, child development, health care, suicide prevention, civics, and mental health, among other important areas. The center's researchers have drafted materials that have helped policymakers, journalists, scholars, constituent groups and the general public better understand the role that media play in their lives and the life of the nation.
APPC's motto is "Research and Engagement That Matter," and its work has informed the policy debates around campaign finance, children's television, internet privacy, tobacco advertising, the tone of discourse in Washington, and disinformation. Scholars at the policy center have offered guidance to journalists covering difficult stories, including terrorist threats, suicide, mental health, the Zika virus, and vaccination hesitancy. The center's discussions of key public policy issues have brought together industry representatives, advocates, government officials, media platforms, and the scholarly community. Its research has examined what messages work best to reduce the spread of HIV and drug use, how to improve candidate discourse and fact-checking, how to best communicate about vaccination, and specific strategies for parents to use to monitor their children's media exposure.
Through Annenberg Classroom and the Civics Renewal Network, which it organized and manages, APPC has developed award-winning materials to help educators and schools do a better job of teaching youth about citizens' rights, civic responsibility, democracy, and the U.S. Constitution.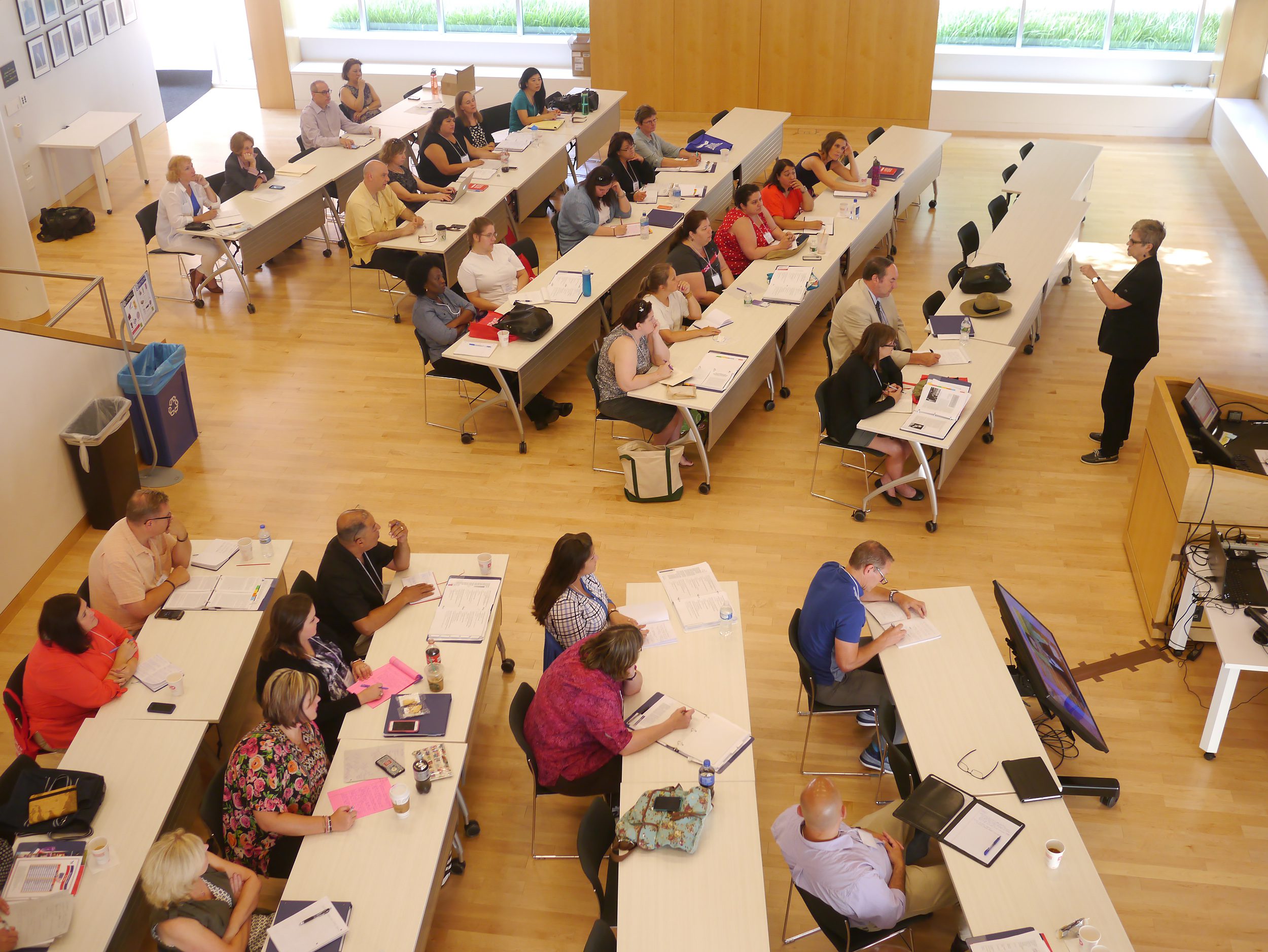 Kathleen Hall Jamieson, Director of the Annenberg Public Policy Center, addresses the Rendell Center Summer Teacher Institute