Each summer we host a one-week institute for K-12 teachers on the U.S. Constitution. Approximately 30 participants convene in Philadelphia for an intensive program involving readings about, lectures, and analysis and discussions of constitutional law and Supreme Court case history.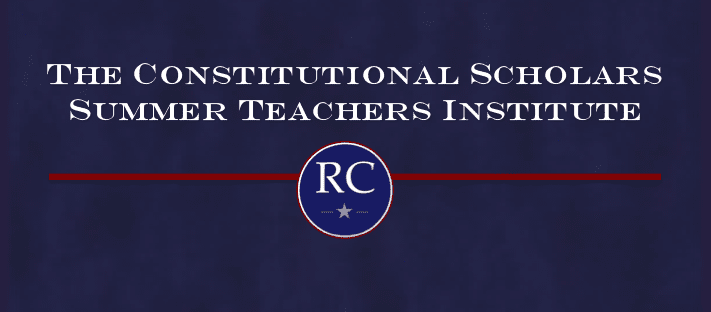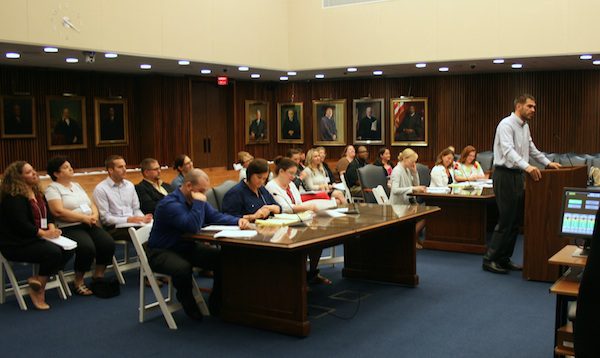 Beginning the summer of 2015, The Rendell Center conducted its first 5-day, Summer Teacher Institute. The Institute was designed to focus on an aspect of the United States Constitution. The seminars include an in-depth study of Supreme Court case law and provide participants with a deeper understanding of our Constitution. This is accomplished through classroom discussions and other course activities and requirements that promoted an intellectual dialogue.
The costs for the Institute, including housing and meals, are covered by The Rendell Center. Our ability to translate constitutional concepts into simple terms to be used by classroom teachers in an engaging exercises is one of our strengths. In 2021, the Institute will again focus on the First Amendment with sponsorship of the program by the National Endowment for the Humanities.
Review Reports from Earlier Years 
2019
Constitutional Scholars Institute Report
2018
Constitutional Scholars Institute Report
2017
Constitutional Scholars Institute Report
2016
Constitutional Scholars Institute Report
2015
Constitutional Scholars Insititute Report
What other teachers are saying:
This has been, hands down, one of the most educationally enriching experiences I have ever had. It has opened my eyes to making sure my students develop critical thinking skills.
Overall, this experience exceeded my expectations on every level. The quality of the lectures, presentations, materials, "field trips"/special events, and accommodations was outstanding. Getting to hear from so many scholars who have literally "written the book" on their field of expertise was gratifying.
This week was a stunning blend of context, pedagogy and experiential learning. Rare opportunities like Town hall tours, meeting judges, working in the courtroom, and hearing from scholars. Sparked genuine enthusiasm that cannot be fabricated and is sure to be contagious.
This has been the best professional development experience of my career. I'm so thankful to have spent this week with this staff, these speakers, and these teachers. Leaving is incredibly bittersweet.
I really appreciated being treated as a professional educator. The content was delivered at a high level and went beyond the basics we should all know by now.
The content knowledge I gained will be transferred to my future students along with my willingness to continue to learn and read about the topics we discussed. Also, many of the resources and lesson ideas will be incorporated.